NORTH CAROLINA BURIAL INSURANCE AFFORDABLE FOR SENIORS
No Medical Exam
Affordable Rates
Payments Never Go Up
No Money Due Upfront
Policy Never Expires
Coverage Never Decreases
NORTH CAROLINA LOW COST BURIAL INSURANCE
Get burial insurance so that you don't burden your children, spouse and family members with cost to bury you. You do not want your family members borrowing or chipping in the money they have to bury you. They are already hurting that you are dead, do not make them have to look for money to bury you.
What is burial insurance?
Burial insurance is a low-cost policy designed to help seniors cover 100% of funeral or cremation expenses. Without a burial insurance policy, your family would be burdened with burial costs in the event of your death.
Your loved ones would be required to pay the costs out of pocket. The cost of cremation or burial in North Carolina varies, it can be as much as $5,000 for cremation or $12,000 for a burial. Funeral homes do not offer installment plans after death. Your family will have to pay cash upfront.
This affordable burial insurance for seniors in North Carolina provides financial peace of mind. Your loved ones will not struggle to give you a good send off when you are gone. A burial insurance policy takes the financial burden away from your children, spouse and the rest of your family.
What else can a burial insurance policy do?
Most people get a burial insurance policy because they love their family, and don't want to burden them with their burial expenses when they die.
Depending on the coverage you qualify for, you can get a burial insurance policy if:
You have coverage now and just need a little more
You don't have the cash on hand to cover your burial expenses in the future
You want to leave a charitable donation to your church or an organization
You want to leave a financial gift to your loved ones
You want to pay off your medical bills when you are gone
You have cash but would rather hold on to it for an emergency
Will This Type Of Burial Insurance Go Away When I get Older?
NO, this type of burial insurance will NOT go away as long as you keep up with the affordable monthly premium payments. Its good to note that:
Your monthly premium will never go up
Your coverage amount will never go down
NO medical exam needed to qualify
No money due up front
It covers you for your whole life at the same monthly premium and same coverage.
Can I Get Coverage With Pre-existing Health Issues?
Burial insurance policies are unique in that they are created for seniors and the insurance companies understand that some seniors may have pre-existing health issues. Insurance companies have made their burial insurance policies underwriting incredibly lenient.
If you have any of the health issues listed below, you may still qualify for a burial insurance policy.
Please note that your age and the state you live in may affect your options.
Arthritis
Cholesterol Issues
High Blood Pressure
Diabetes
Heart Attacks Over 1 Year Ago
Full Blown Strokes Over 1 Year Ago
Blood Clots
Mini Strokes
Water Pills intake
Asthma
Atrial Fibrillation
Bi-Polar Disorder
Schizophrenia
Depression
Anxiety Medications
Blindness
COPD
Emphysema
Chronic Bronchitis
Cirrhosis of the Liver
Hepatitis (A, B, Or C)
Cystic Fibrosis
Defibrillator Or Pacemaker
Epilepsy
Fibromyalgia
Kidney Disease
Systemic Lupus SLE
Parkinson's Disease
Multiple Sclerosis
Morbid Obesity
Sleep Apnea
Seizures
How Do To Get A Burial Insurance Policy
Getting a burial insurance policy as a senior or for a senior parent or spouse in North Carolina is fairly quick and easy. You can get coverage almost immediately if you qualify.
You DON'T need a medical or physical exam to qualify.
A State Licensed agent will help you answer some basic questions about your health and shop for the best rates and policy coverage for you.
The Insurance company will get the health information and validate on their end.
The process takes less than 20 minutes, and you might get an instant decision from the insurance company immediately. On the call, you should expect to provide your Social Security Number, driver's license number, and payment information.
Get The Best Policy From Companies You Can Trust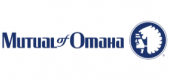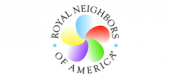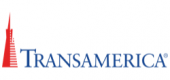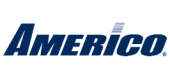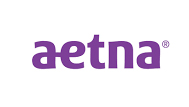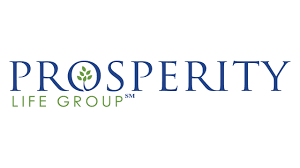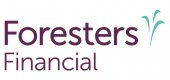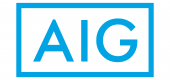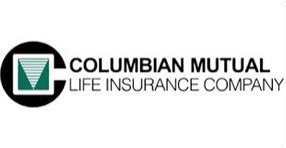 If you are a senior living in any of these cities in North Carolina, we can help you get affordable burial insurance today.
burial insurance Charlotte, NC
burial insurance Raleigh, NC
burial insurance Greensboro, NC
burial insurance Durham, NC
burial insurance Winston-Salem, NC
burial insurance Fayetteville, NC
burial insurance Cary, NC
burial insurance Wilmington, NC
burial insurance High Point, NC
burial insurance Concord, NC
burial insurance Greenville, NC
burial insurance Asheville, NC
burial insurance Gastonia, NC
burial insurance Jacksonville, NC
burial insurance Apex, NC
burial insurance Chapel Hill, NC
burial insurance Huntersville, NC
burial insurance Burlington, NC
burial insurance Rocky Mount, NC
burial insurance Kannapolis, NC
burial insurance Wilson, NC
burial insurance Wake Forest, NC
burial insurance Hickory, NC
burial insurance Indian Trail, NC
burial insurance Mooresville, NC
burial insurance Holly Springs, NC
burial insurance Monroe, NC
burial insurance Salisbury, NC
burial insurance Matthews, NC
burial insurance Goldsboro, NC
burial insurance Washington, NC
burial insurance Henderson, NC
burial insurance Lumberton, NC
burial insurance Ayden, NC
burial insurance Aberdeen, NC
burial insurance Ahoskie, NC
burial insurance Alamance, NC
burial insurance Albemarle, NC
burial insurance Alliance, NC
burial insurance Altamahaw, NC
burial insurance Andrews, NC
burial insurance Angier, NC
burial insurance Arapahoe, NC
burial insurance Asheboro, NC
burial insurance Atkinson, NC
burial insurance Atlantic Beach, NC
burial insurance Aulander, NC
burial insurance Aurora, NC
burial insurance Badin, NC
burial insurance Bailey, NC
burial insurance Bakersville, NC
burial insurance Banner Elk, NC
burial insurance Bath, NC
burial insurance Bayboro, NC
burial insurance Beaufort, NC
burial insurance Belhaven, NC
burial insurance Belmont, NC
burial insurance Benson, NC
burial insurance Bessemer City, NC
burial insurance Bethania, NC
burial insurance Bethel, NC
burial insurance Beulaville, NC
burial insurance Biscoe, NC
burial insurance Black Creek, NC
burial insurance Black Mountain, NC
burial insurance Bladenboro, NC
burial insurance Blowing Rock, NC
burial insurance Boiling Springs, NC
burial insurance Bolton, NC
Boone, NC
burial insurance Boonville, NC
burial insurance Bostic, NC
burial insurance Brevard, NC
burial insurance Bridgeton, NC
burial insurance Broadway, NC
burial insurance Brunswick, NC
burial insurance Bryson City, NC
burial insurance Creek, NC
burial insurance Bunn, NC
burial insurance Burgaw, NC
burial insurance Burnsville, NC
burial insurance Calabash, NC
burial insurance Calypso, NC
burial insurance Candor, NC
burial insurance Canton, NC
burial insurance Carolina Beach, NC
burial insurance Carrboro, NC
burial insurance Carthage, NC
Burial Insurance Castalia, NC
Burial Insurance Castle Hayne, NC
Burial Insurance Catawba, NC
Burial Insurance Cerro Gordo, NC
Burial Insurance Chadbourn, NC
Cherryville, NC
China Grove, NC
Chocowinity, NC
Claremont, NC
Clarkton, NC
Clayton, NC
Clemmons, NC
Cleveland, NC
Clinton, NC
Clyde, NC
Coats, NC
Cofield, NC
Colerain, NC
Columbia, NC
Columbus, NC
Conetoe, NC
Connellys Springs, NC
Conover, NC
Conway, NC
Cooleemee, NC
Cornelius, NC
Cove City, NC
Cramerton, NC
Creedmoor, NC
Creswell, NC
Crossnore, NC
Cullowhee, NC
Dallas, NC
Davidson, NC
Denton, NC
Dillsboro, NC
Dobson, NC
Dover, NC
Drexel, NC
Dublin, NC
Dunn, NC
Earl, NC
East Bend, NC
East Flat Rock, NC
East Spencer, NC
Eden, NC
Edenton, NC
Elizabeth City, NC
Elizabethtown, NC
Elk Park, NC
Elkin, NC
Ellenboro, NC
Ellerbe, NC
Elm City, NC
Elon, NC
Emerald Isle, NC
Enfield, NC
Erwin, NC
Etowah, NC
Fair Bluff, NC
Fairfield, NC
Fairmont, NC
Fairview, NC
Faison, NC
Faith, NC
Falcon, NC
Fallston, NC
Farmville, NC
Flat Rock, NC
Fletcher, NC
Forest City, NC
Fort Bragg, NC
Fountain, NC
Four Oaks, NC
Franklin, NC
Franklinton, NC
Franklinville, NC
Fremont, NC
Fuquay Varina, NC
Garland, NC
Garner, NC
Garysburg, NC
Gaston, NC
Gatesville, NC
Gibson, NC
Gibsonville, NC
Glen Alpine, NC
Goldston, NC
Graham, NC
Granite Falls, NC
Granite Quarry, NC
Grantsboro, NC
Grifton, NC
Grimesland, NC
Grover, NC
Halifax, NC
Hamilton, NC
Hamlet, NC
Harkers Island, NC
Harmony, NC
Harrisburg, NC
Havelock, NC
Haw River, NC
Hayesville, NC
Hays, NC
Hendersonville, NC
Hertford, NC
High Shoals, NC
Highlands, NC
Hildebran, NC
Hillsborough, NC
Hobgood, NC
Hoffman, NC
Holly Ridge, NC
Hookerton, NC
Hope Mills, NC
Hot Springs, NC
Hudson, NC
Icard, NC
Ingold, NC
Ivanhoe, NC
Jackson, NC
Jamestown, NC
Jamesville, NC
Jefferson, NC
Jonesville, NC
Kelford, NC
Kelly, NC
Kenansville, NC
Kenly, NC
Kernersville, NC
Kill Devil Hills, NC
King, NC
Kings Mountain, NC
Knightdale, NC
Kure Beach, NC
La Grange, NC
Lake Junaluska, NC
Lake Lure, NC
Lake Waccamaw, NC
Landis, NC
Lattimore, NC
Laurinburg, NC
Lawndale, NC
Leland, NC
Lenoir, NC
Lewiston Woodville, NC
Lewisville, NC
Lexington, NC
Liberty, NC
Lilesville, NC
Lillington, NC
Lincolnton, NC
Littleton, NC
Louisburg, NC
Lowell, NC
Lucama, NC
Macclesfield, NC
Madison, NC
Maggie Valley, NC
Magnolia, NC
Maiden, NC
Manteo, NC
Marion, NC
Mars Hill, NC
Marshall, NC
Marshville, NC
Maxton, NC
Mayodan, NC
Maysville, NC
Mc Adenville, NC
Mc Leansville, NC
Mebane, NC
Micro, NC
Middlesex, NC
Millers Creek, NC
Mineral Springs, NC
Mocksville, NC
Montreat, NC
Mooresboro, NC
Moravian Falls, NC
Morehead City, NC
Morganton, NC
Morrisville, NC
Morven, NC
Mount Airy, NC
Mount Gilead, NC
Mount Holly, NC
Mount Olive, NC
Mount Pleasant, NC
Mountain Home, NC
Nags Head, NC
Nashville, NC
New Bern, NC
New London, NC
Newland, NC
Newport, NC
Newton Grove, NC
Newton, NC
Norlina, NC
North Wilkesboro, NC
Norwood, NC
Oak City, NC
Oak Island, NC
Oak Ridge, NC
Oakboro, NC
Ocean Isle Beach, NC
Ocracoke, NC
Old Fort, NC
Oriental, NC
Oxford, NC
Parkton, NC
Patterson, NC
Peachland, NC
Pembroke, NC
Pikeville, NC
Pilot Mountain, NC
Pine Level, NC
Pinebluff, NC
Pinehurst, NC
Pinetops, NC
Pineville, NC
Pink Hill, NC
Pittsboro, NC
Pleasant Garden, NC
Plymouth, NC
Polkton, NC
Polkville, NC
Pollocksville, NC
Pope A F B, NC
Powellsville, NC
Princeton, NC
Prospect Hill, NC
Raeford, NC
Ramseur, NC
Randleman, NC
Red Oak, NC
Red Springs, NC
Reidsville, NC
Rhodhiss, NC
Rich Square, NC
Richfield, NC
Richlands, NC
Roanoke Rapids, NC
Robbins, NC
Robbinsville, NC
Robersonville, NC
Rockingham, NC
Rockwell, NC
Rolesville, NC
Ronda, NC
Roper, NC
Rose Hill, NC
Roseboro, NC
Rosman, NC
Roxboro, NC
Roxobel, NC
Rural Hall, NC
Rutherford College, NC
Rutherfordton, NC
Saint Pauls, NC
Salemburg, NC
Saluda, NC
Sanford, NC
Saratoga, NC
Saxapahaw, NC
Scotland Neck, NC
Seaboard, NC
Seagrove, NC
Sedalia, NC
Selma, NC
Severn, NC
Shallotte, NC
Sharpsburg, NC
Shelby, NC
Sherrills Ford, NC
Siler City, NC
Simpson, NC
Smithfield, NC
Sneads Ferry, NC
Snow Hill, NC
Southern Pines, NC
Southport, NC
Sparta, NC
Spindale, NC
Spring Hope, NC
Spring Lake, NC
Spruce Pine, NC
Staley, NC
Stanfield, NC
Stanley, NC
Stantonsburg, NC
Star, NC
Statesville, NC
Stedman, NC
Stem, NC
Stokesdale, NC
Stoneville, NC
Stonewall, NC
Stony Point, NC
Stovall, NC
Summerfield, NC
Sunset Beach, NC
Swannanoa, NC
Swansboro, NC
Swepsonville, NC
Sylva, NC
Tabor City, NC
Tarboro, NC
Taylorsville, NC
Teachey, NC
Thomasville, NC
Toast, NC
Tobaccoville, NC
Trenton, NC
Trinity, NC
Tryon, NC
Turkey, NC
Valdese, NC
Vanceboro, NC
Vandemere, NC
Vass, NC
Waco, NC
Wade, NC
Wadesboro, NC
Wagram, NC
Walkertown, NC
Wallace, NC
Walnut Cove, NC
Walstonburg, NC
Wanchese, NC
Warrenton, NC
Warsaw, NC
Waxhaw, NC
Waynesville, NC
Weaverville, NC
Webster, NC
Welcome, NC
Weldon, NC
Wendell, NC
Wentworth, NC
West Jefferson, NC
Whitakers, NC
White Oak, NC
White Plains, NC
Whiteville, NC
Whitsett, NC
Wilkesboro, NC
Williamston, NC
Windsor, NC
Winfall, NC
Wingate, NC
Winston Salem, NC
Winterville, NC
Winton, NC
Woodland, NC
Wrightsville Beach, NC
Yadkinville, NC
Yanceyville, NC
Youngsville, NC
Zebulon, NC