BURIAL INSURANCE AFFORDABLE FOR SENIORS
No Medical Exam
Affordable Rates
Payments Never Go Up
No Money Due Upfront
Policy Never Expires
Coverage Never Decreases
LOW COST BURIAL INSURANCE FOR SENIORS
Affordable Burial Insurance For Seniors
Get burial insurance so that you don't burden your children, spouse and family members with cost to bury you. You do not want your family members borrowing or chipping in the money they have to bury you. They are already hurting that you are dead, do not make them have to look for money to bury you.
Getting a burial insurance policy is a simple process. This policy provides your family with money to bury or cremate you within a few days of your death so they don't have to be burdened with the cost of your funeral.
We help a lot of local seniors get affordable burial Insurance.
What is burial insurance?
Burial insurance is a low-cost policy designed to help seniors cover 100% of funeral or cremation expenses. Without a burial insurance policy, your family would be burdened with burial costs in the event of your death.
Your loved ones would be required to pay the costs out of pocket. The cost of cremation or burial varies, it can be as much as $5,000 for cremation or $12,000 for a burial. Funeral homes do not offer installment plans after death. Your family will have to pay cash upfront.
This affordable burial insurance for seniors provides financial peace of mind. Your loved ones will not struggle to give you a good send off when you are gone. A burial insurance policy takes the financial burden away from your children, spouse and the rest of your family.
What else can a burial insurance policy do?
Most people get a burial insurance policy because they love their family, and don't want to burden them with their burial expenses when they die.
Depending on the coverage you qualify for, you can get a burial insurance policy if:
You have coverage now and just need a little more
You don't have the cash on hand to cover your burial expenses in the future
You want to leave a charitable donation to your church or an organization
You want to leave a financial gift to your loved ones
You want to pay off your medical bills when you are gone
You have cash but would rather hold on to it for an emergency
Will This Type Of Burial Insurance Go Away When I get Older?
NO, this type of burial insurance will NOT go away as long as you keep up with the affordable monthly premium payments. Its good to note that:
Your monthly premium will never go up
Your coverage amount will never go down
NO medical exam needed to qualify
No money due up front
It covers you for your whole life at the same monthly premium and same coverage.
Can I Get Coverage With Pre-existing Health Issues?
Burial insurance policies are unique in that they are created for seniors and the insurance companies understand that some seniors may have pre-existing health issues. Insurance companies have made their burial insurance policies underwriting incredibly lenient.
If you have any of the health issues listed below, you may still qualify for a burial insurance policy.
Please note that your age and the state you live in may affect your options.
Arthritis
Cholesterol Issues
High Blood Pressure
Diabetes
Heart Attacks Over 1 Year Ago
Full Blown Strokes Over 1 Year Ago
Blood Clots
Mini Strokes
Water Pills intake
Asthma
Atrial Fibrillation
Bi-Polar Disorder
Schizophrenia
Depression
Anxiety Medications
Blindness
COPD
Emphysema
Chronic Bronchitis
Cirrhosis of the Liver
Hepatitis (A, B, Or C)
Cystic Fibrosis
Defibrillator Or Pacemaker
Epilepsy
Fibromyalgia
Kidney Disease
Systemic Lupus SLE
Parkinson's Disease
Multiple Sclerosis
Morbid Obesity
Sleep Apnea
Seizures
The life expectancy in the US is 78.8 according to Wikipedia. Burial Insurance gets more expensive with age. If you do not have any burial insurance, I would recommend you get a policy because it will cost you more when you are an year older. As you get older you are also more likely to have additional health issues that could increase your monthly premium payments. Getting burial insurance at your current age right now will save you money.
Getting a burial insurance policy as a senior or for a senior parent or spouse is fairly quick and easy. You can get coverage almost immediately if you qualify.
You DON'T need a medical or physical exam to qualify.
A State Licensed agent will help you answer some basic questions about your health and shop for the best rates and policy coverage for you.
The Insurance company will get the health information and validate on their end.
The process takes less than 20 minutes, and you might get an instant decision from the insurance company immediately. On the call, you should expect to provide your Social Security Number, driver's license number, and payment information.
Call 855-589-1238
Get The Best Policy From Companies You Can Trust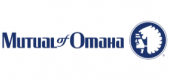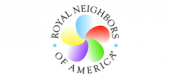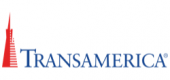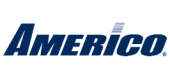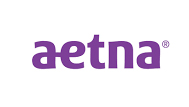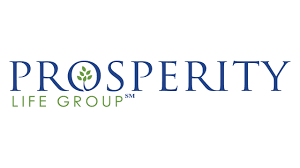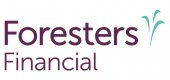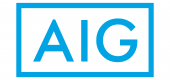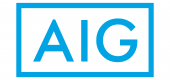 What Our Clients Are Saying…
Thomas Russell
"Anne was very friendly and extremely informative during the whole process. She was able to get my wife and I insurance in a matter of days. We highly recommend her for all your insurance needs."
Betty Smith
"Anne is awesome!!!! She was very helpful and very, very patient with me! She explained everything in detail and how the process worked. I highly recommend this insurance group."
Alan Johnson
"I was turned down by an insurance company before. Im grateful I came across Anne. She was able to get me coverage with an insurance company that accepted my prescriptions. She explained everything to me so easily. Im so grateful."
Karen Lofton
"Anne walked me through the process step by step. Thank you now I don't have to worry about what happens to my daughter when I Pass away."
Cindy Harp
"It was quick and easy….no issues and got approved for a great rate!."
Dorothy Hart
"Ive been shopping around for burial insurance for a while. Anne is the only agent who asked me questions that mattered in order to get the coverage I needed. She was very patient with me. I got exactly what I was looking for. Thank you."
Tanya Keech
"Excellent customer service! Thank you so much for reaching out and making sure I understood everything about my policy! You are amazing!."
Lilian Allen
"I filled out an online form and Anne called me. She was knowledgeable and professional which made the process easy. My policy was issued in one day. Anne followed up with me to make sure I understood everything about my policy. Best service ever."
Alicia Thomas
"I highly recommend this group at affordable senior insurance services. Anne was absolutely excellent and very passionate in helping me throughout this process and she got me coverage I could afford. I had been looking for burial insurance for a while and Im grateful for this group."
Judy Register
"Thank you Anne, you were amazing! She definitely did a great job with the follow through and the follows up. I highly recommend Anne for your insurance needs."
Linda Coleman
"The insurance agent took care of business from start to finish! Likewise, Very knowledgeable, professional, and kind.!"
Linda Lunsford
"Anne was smart, resourceful and had a great sense of humor. She made my morning and got me very affordable coverage."
If you are a senior living in any of these states, we can help you get affordable burial insurance today.